Nanny is a life-long lover of animals. As a young girl she tried to nurse a baby robin that had fallen out of its nest. Over the years she has cared for many dogs and cats as well as their puppies and kittens. She has also raised four kids. And probably any number of their friends as her "foster" kids.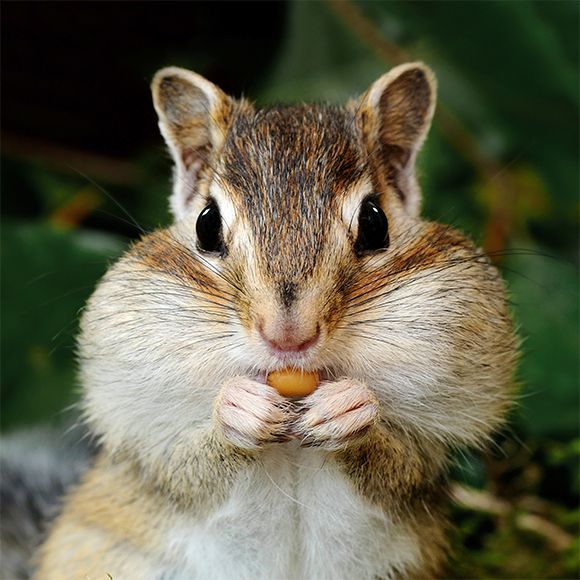 These days Nanny and I like to put up bird feeders. Birds are so beautiful. And they are here at all times of the year. Birds are so free and so vibrant. One day we see grosbeaks. Then we see gold finches. Then a saucy chickadee jumps on the feeder. And quite often a cardinal will come by with its flash of brilliant red. Yesterday we even saw an indigo bunting.
During the winter different birds come to the feeder. Chickadees are always there saucy as usual. Slate coloured juncos woodpeckers and sparrows come to the feeder. Some feed on the ground. Some prefer to feed on the bird feeder itself.
But the most persistent feeders at our stations are the squirrels and chipmunks. Now that it's spring tending to summer the chipmunks are everywhere. And they love the free food they get at the bird feeders. And chipmunks are such messy eaters! Which just means that one chipmunk can eat up in the bird feeder while another (maybe its brother or sister) can feed on the ground below the feeder.
One thing I have noticed is that chipmunks are very jealous and territorial. So there are often races contests and chases as one chipmunk tries to convince another to leave all the good stuff for it alone. And then it can stuff its cheeks with all those good sunflower seeds.
So at the end of this I need to warn you that Nanny is seriously into chipmunks. After all they are animals right! And she also likes to feed other animals. We have crows and ravens that come around to get fed. We also notice the other evening a skunk that was prowling around the yard. It was a very beautiful skunk. But still it did smell like a skunk. That was not so nice but i guess we need to be more careful when we go outside at night and with what we leave out for the crows.
Maybe we can share about birds chipmunks and other creatures soon….